On many cozy days, a steaming cup of tea in hand, I often settle in my favorite corner with a book. A passionate reader, I would eagerly open up to indulge. But there are some days I open instead the mental and emotional pages of my life.  Sexual Abuse, incest, rape, physical and emotional abuse, depression, disconnection, self-hate and suicide are the only chapters that should have been there.
But today, there is more. 
I now have chapters of courage, success, strength, purpose, value, love of my authentic self, divine alignment, parenthood, and turning trauma into triumph!
It is my delight to help you rediscover your purpose, value and truth and help you learn to turn trauma, abuse, pain and disappointments into your legendary triumph!

Request the tips to unleash your momentum in your personal and business life.
Breakthrough Clarity Session
It is important to have the right support as you make big or small changes in your life. You want to ensure that the experience, skills and personality meet your needs. To help you determine if we make an ideal connection, I offer a 15 minute free consultation.
During the 15 minute free session: 
- We will discuss your biggest struggle and what you are trying to accomplish.
- You will decide what you need from a motivational speaker / coach.  
- You will learn how coaching can benefit you.  
- You will learn how I can support you in meeting your goals.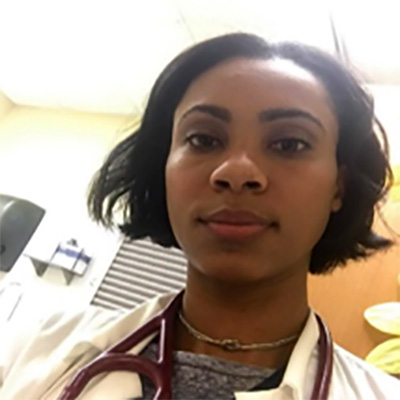 I was in Statia, beginning my medical career, lost and in search for my spiritual personal connection with God in the midst of a personal turmoil. I met her at church and she lifted my spirit since we shared similar stories. The fire in her spirit, and the words God gave her, when she said 'The time is now, will you stand for God?' helped my courage right after church to find an opportunity to get to know her. A friendship began, deep and rooted in a misunderstood past and a daily struggle with a desire to walk with God and allow others to see the potential to help and inspire as humans, not saints. Participating in several of her projects throughout the community, to my surprise, led to my personal blessing instead. My most inspiring experience, was participating with her in talking to the teenager girls on the island, about self esteem, confidence, inner beauty, talents and to value their body as the temple of Christ. I was able to help others in a way I wouldn't have thought of, as she saw my potential and entrusted me into talking that night. She has a powerful inspirational story, that has much more promise as her walk with God continues. God has chosen her to reach out to many, He is not done with her yet.
Dr. Katia N Miller-Pagan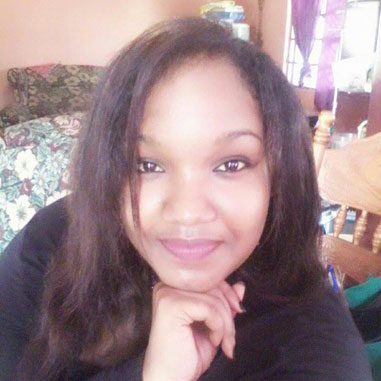 As a student of the University of the Southern Caribbean, I had the pleasure of having Mrs. Belkis Clarke-Mitcham as lecturer. She often motivated us at the start of every lecture. However, she did not give the ordinary speeches often delivered at a motivational seminar. She gave the type of speech that made a person want to change their entire life for the better.
Mrs. Clarke- Mitcham touched me the most at one of her lectures where she encouraged the class to rise above every situation regardless of what we go through.
At the time I was experiencing severe depression and seeing a counsellor was not cutting it for me. However, hearing Ms. Clarke- Mitcham speak made me realize I could take back my life and regain control over my life. She made me realize that this was not the end.
Her caring and charismatic personality along with her life changing speeches makes her an excellent motivational speaker.
Celeesha Lambkin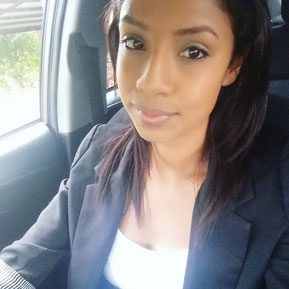 What can I say about Belkis? I met her on a mission trip to Panama in 2013. Every morning before our day began we had worship sessions. I personally enjoyed it, I felt so important. One particular morning we had to pray in groups, and Mrs Clarke - Mitcham came up to me and decided to pray for me. She prayed and my entire physical and mental being was relieved.  I felt lighter and I felt the sincerity of her prayer for me. I was moved to tears. She spoke life into me. I was at a place in my life I was neither here nor there. I went on this trip looking for something I wasn't sure I was going to find. I was so empty, but Belkis prayed life! I was revived from that personal prayer. From that moment, I have respected her and looked up to her for her passion in whatever she does. I went to Panama without knowing anyone, I left with a family. That will forever remain with me. She inspired greatness within me. Thanks Mrs Clarke - Mitcham.
Denisha Mohammad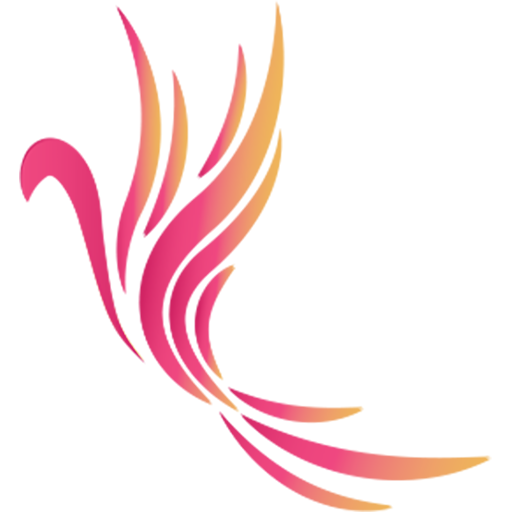 God places people in your life to uplift you and this is what happened when I met Belkis Clarke-Mitcham. We met a few years ago at the University of the Southern Caribbean Maracas in Trinidad when I worked there as a security officer and she attended as a student. Belkis Clarke-Mitcham is the most beautiful human being I have met in my 60 plus years on this earth. She is phenomenally brilliant academically, has deep rooted spiritual values and is kind, generous, strong and tenacious in her pursuit of moral integrity. This young Lady has had the most profound impact on my spiritual and personal growth and development. I suffered an emotional loss recently and she was my rock and fortress through that emotional turmoil. If you think her sterling qualities end there you would be sadly mistaken but so as not to overstate the point let me state this; Belkis Clarke-Mitcham or Belle, as I affectionately refer to her, has taught me how to love another human being unconditionally and how to love myself. I thank God every day for having placed her in my life.
Eccles Cuffy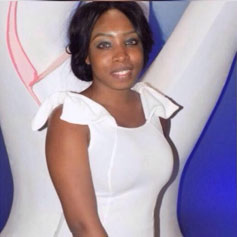 When I think of Belkis, I think of a woman of strength and much wisdom. I have admired her for a very long time. To be honest, can not pin point an exact instance when her speeches impacted my life, but I know every time that she stood up to speak I knew that this would be something well received. She exudes much strength and she has a sense of genuineness that makes her very approachable. I do remember a quote from a program she hosted at my church once, and it reads. "Diamonds don't devalue even when covered in mud!" I kept that quote on a small piece of paper in my bible all these years. Thank you so much for your inspiration and being a role model that I can never forget. You've touched lives I know because I am one of them.
Lucienda Cuvalay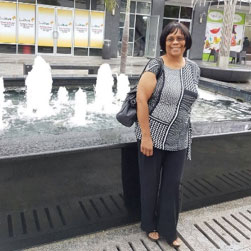 My first encounter with Belkis Clarke – Mitcham was as regular contributor to the Vision of Hope morning devotional radio program. Her sharing on the Scriptures and motivation provoked much food for thought since she provided perspectives that were beyond the ordinary offerings. Belkis provided much material for use in mentoring, blessing and encouraging others.
Her passion for God rang through all her deliveries to the extent that my commitment to Kingdom living cemented. I clearly remember the day when she visited our church to deliver the Midday message and she spoke words of life and confirmation of God's purpose into our lives. Today my ministry has mushroomed as she prophesied. I specially endorse the anointing of God upon the life of Belkis Clarke – Mitcham.
Isabella Ochoa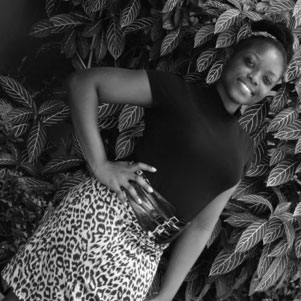 Belkis was that big sister I needed growing up. She brought a sense of excitement to my life as I watched her plan every task assigned to her with great enthusiasm. One thing I am surely grateful for, was how Belkis pulled out the inner writer within me. Her gift at creating and revitalizing essays, poems and any type of literary piece presented to her was truly amazing to me. I truly must say it impacted me as it improved my descriptive writing. She is an overall sweetheart with a candid heart
Marie St. Cyr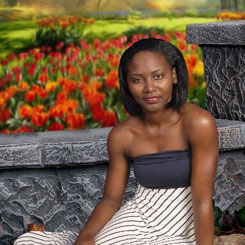 Belkis!!! The Great Belkis!!! A woman I will never forget and is always delighted when I see her.
We met in Tobago in the summer of 2014, at a Youth Retreat. I was 23 years old then. I was told of this lady who would come and talk to us, I missed her first session, But the feedback from everyone else made me very curious to meet her. And so I did. You know when you meet somebody and you just feel the energy that they are such an amazing being? Well that's the feeling I got from Belkis. And this doesn't happen to me often, So I am well aware when I meet great people. She presented, and gave her story and motivated and touched each person. I can't remember exact words at the moment, but I do have a vivid image of the expression on each person's face while she presented and let us know that we can be anything we want to be, dream big, we will have obstacles but you just push on, and love yourself at all times. I was in awe. Why? Because she reminded me of where I want to be in the future as a young lady. I wasn't there yet, I am not there yet, but I am closer now than I was when I met Belkis.
For me it was her mannerism, her intellect, her demeanour, and her free spirit. She made me smile and I felt good; not the "surface" type of good, but the "deep down in my soul" kinda good. It's a genuine type of good with longevity attached to it, that as I write this now the feeling is coming back to me all over again. This definitely was not a momentary type of good. I could have sat down and listen to her talk all day, even if she wasn't talking to me.
Another attribute I admired was how she treated each person to their uniqueness. Your time with her was private and personal. We are in the 21st century now, where it's becoming a norm that you are scared to open up because of trust; Belkis can be trusted.
I could go on and on describing her, And OMG the way she spoke of and related to her boyfriend/fiance then (they're married now) you knew for a fact that she was in love and being loved.
Wow... I feel like am writing my love story. (The impact of Belkis)
Belkis You are an inspiration. THESE are words of you from the inspired El,
El Rawlins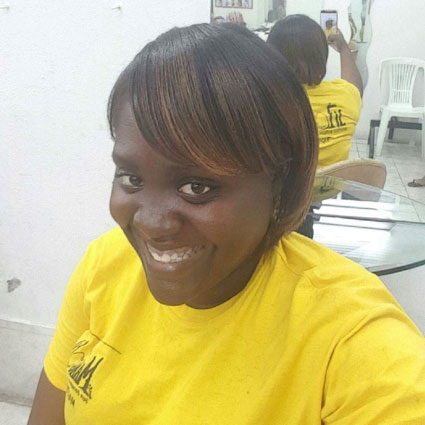 When I met Belkis, I was a depressed teenager with suicidal thoughts. I was very shy and wouldn't open up to anybody, but when I heard Belkis tell her story of abuse and how she got out, that caused a change in my life. I saw a strong woman in front of me who wasn't afraid to share her story and that caused me to open up to her and share my feelings and thoughts of depression and suicide. She didn't judge me but instead treated me like her child. She listened to me and gave me some much needed advice. Belkis is not just a motivational speaker or life coach, to me she is like a mother, she genuinely cares about everyone and goes the extra mile to help. I am thankful to her and will love and cherish her forever.
Christina Blythe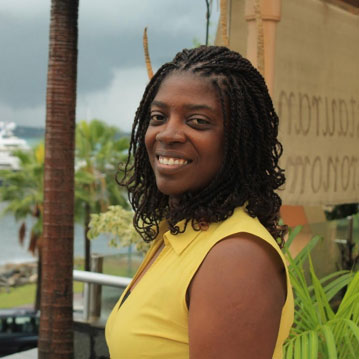 Belkis is very insightful, direct and entertaining. After being in her company the first time, you find yourself wishing for another opportunity to just discover more of her gems of knowledge and wisdom. If you are ready to be amazed, inspired and changed, Belkis is the speaker you need.
Aisheline Maduro – Life Coach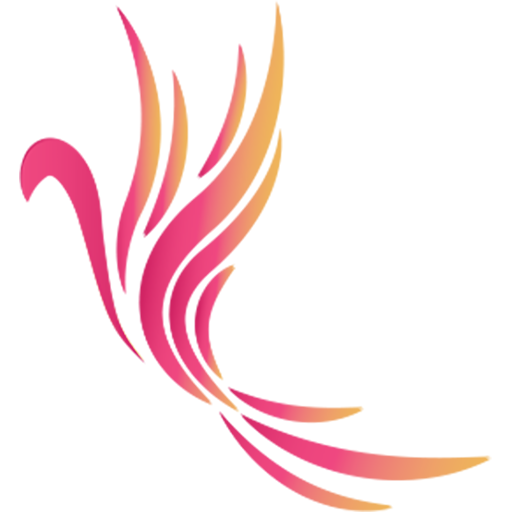 Today I thank God for people like Belkis Clarke-Mitcham who function as a major source of inspiration during some of the most challenging periods in a person's life.
In summer, 2008 I had the opportunity of working as a student literature evangelist on the beautiful island of St. Eustatius. The challenge before me was huge given the large quantity of books I was required to sell and distribute on that island. The days of walking in the scorching sun was long and hard! Discouragement and frustration were hurdles that I had to climb every day.
Like an oasis of hope in a barren desert the voice of Belkis flowed like a refreshing fountain across the land from on her daily morning radio broadcast. Daily, I looked forward to her motivational talks and the many personalized greetings and words of encouragement she directed at me. Ms. Marsham even went the extra distance of encouraging community members and businesses to support the work that I was doing. Because of her, several persons became interested in the books I carried. My work there became one of the outstanding success stories in that region!
As if the daily motivation was not enough, Ms. Belkis presented me with a very inspiring book titled "God's Generals" by Roberts Liardon, which I still cherish and read to this day.
Belkis is clearly one of the persons that has impacted my life in a positive way.
Pastor Marvyn O. Smith

I NO LONGER FEARED THE DARKNESS ONCE I KNEW THE PHOENIX IN ME WOULD RISE FROM THE ASHES
WILLIAM C. HANNAN