Teenager Development Program
Raising, happy, motivated, positive, confident teens seem to be a monumental task for many parents. Parents desire to see their teenager be self-assured, be responsible about their health, lives and money, have healthy relationships, develop good social skills, practice proper etiquette and be excited and successful in academics and chosen professions.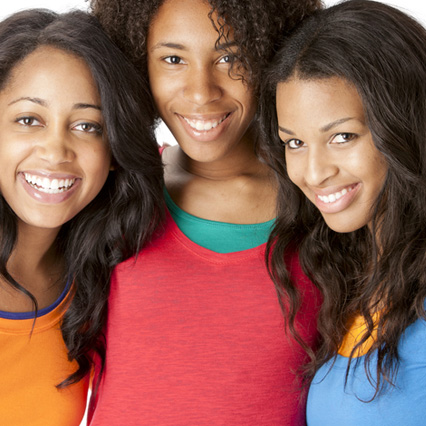 How do we achieve this? That is the question many parents are asking. You are not the only one. It is important to note that no man is an island, we all need help. Parents of teens need help in guiding teens to be their best selves. Teenagers, need to face the stress and or trauma of the difficult years they are experiencing, make healthy decisions, expand their self-confidence, be in control of their decisions and ultimately their lives and identify and pursue their passions.
Parents are petrified of the teenage years and teenagers are petrified of asking parents for help during these years. And so, the two groups stand divided. To overcome this divide, it is important that teenagers identify the best in themselves, embrace it and use it to become the best versions of themselves. It is these strengths that will help them navigate the difficult teenage years. With lack of self-assuredness and self-worth, teenagers lack the resources necessary to cope and as a result make bad decisions.
Teenagers do not know it all, but they have the ability to acquire the necessary knowledge and the power to employ that knowledge for their best interest.

Parents need to keep reiterating to them that they have the power. With the onset of the hormones and rapid bodily changes of teenage years it is easy to feel a loss of control of themselves and life.
This results in the feeling that they are incapable of changing or controlling anything. It is at this point that many teenagers quit and are unable to pinpoint and utilize the resources available to them. They do try. They try to change their unhappy circumstances with the limited skills they possess and they may succeed sometimes but fail more often. This feeds the desire to give up. They settle for being grumpy, unhappy, depressed thinking this is their destined path.
But it is not. Your teen does not have to be rebellious, grumpy and frustrated. Teens are on the brink of adulthood and need to learn effective skills that will help them navigate the challenging journey. They need skills that help them to manage their emotions and tap into their strength that aids them in making positive changes. If they do not gather these sills they will not make it through the teenage years or may become unhappy adults.
Combined with the love and support of parents, teens need the right guidance and encouragement to harness their self-confidence, cultivate their self-worth and take responsibility of their future. During the program teenagers are equipped with tools that teach the art of positive thinking, how to have a better grip on hindrances and obstructions, and advance towards goal while enjoying the journey.
The teenager is to fill in an assessment form online or hand written and delivered. This helps us to decide what areas may need focusing on, if the program is appropriate for your teen and what tools will best suit your teenager. This way the individual sessions are tailored to meet the specific needs of each teenager. Finishing the assessment indicates a preparedness for the program and a desire for self-development. The sessions are designed to address specific issues. The teenager will then apply them, answer challenging questions and document success in a journal. All of this is under the guidance of a coach. In between sessions there are designed challenges that the teenager must do. This develop skills for getting from where he or he is now to where they desire to be.
* A personality assessment will be carried out by our in-house psychologist.
Teens are encouraged to share with parents so that parents can be kept abreast of the progress their child is making.
3 two-hour sessions will be conducted with each child. Two sessions per week over a 3-week period.
Hours of the days are filled with challenge activities geared toward building self-confidence, emotional intelligence, personality appreciation, perseverance, resilience, and self-worth.
Quiet times and exercise times are emphasized. Teenagers are taught the basics of meditation and etiquette.
*personalized sessions are available and can be conducted over a period of 3 to 4 months.
The benefits to the teenager:
improved self-confidence

better time management skills

better focus in life

clearer vision for life

better relationships

basic etiquette skills

improved social skills

understanding of communication styles

understanding of love languages

awareness and Appreciation for their unique personality

knowledge of strengths and weakness of their personality type and how to live in their strengths

understanding and acceptance of self

understanding self-worth

stress management skills

understanding of responsibility